Sail into the New Year: 7 Compelling Reasons to Book an Adults-Only New Year's Cruise
Oct 17, 2023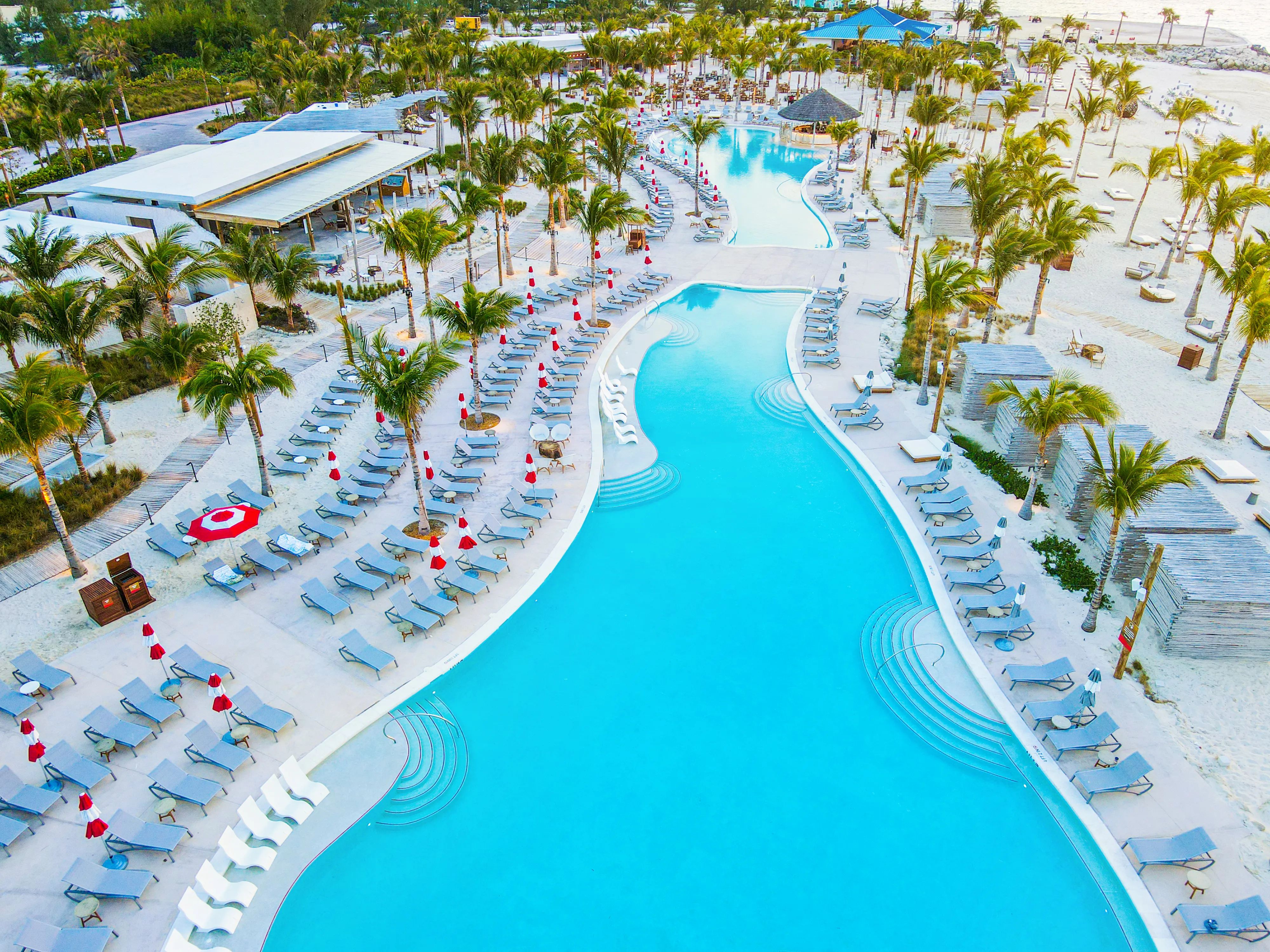 As the countdown to the New Year begins, there's no better way to bid farewell to the old and welcome the new than by embarking on an adults-only New Year's cruise. Whether you're seeking a relaxing escape or a vibrant party atmosphere, these exclusive voyages have something for everyone. In this blog post, we'll explore seven compelling reasons why you should consider booking an adults-only New Year's cruise for your next year-end celebration.
Unparalleled Luxury and Comfort
One of the primary reasons to opt for an adults-only New Year's cruise is the luxurious experience it offers. You'll be treated to world-class service, premium amenities, and exquisite dining options. Most of these cruises cater to a more refined and discerning clientele, ensuring that you're pampered to the hilt. Expect spacious staterooms, top-tier entertainment, and access to exclusive lounges, pools, and spas. It's a level of comfort and opulence that's hard to match elsewhere.
Stress-Free Planning
Planning a traditional New Year's Eve party can be stressful, with the pressure of organizing everything from catering to entertainment. With a New Year's cruise, you can forget about all those worries. The cruise line takes care of every detail, from the party planning to the delicious gourmet meals. You can simply relax, unwind, and enjoy the festivities with your loved ones.
All-Inclusive Packages:
Many adults-only New Year's cruises offer all-inclusive packages, which can be incredibly cost-effective. These packages often encompass accommodation, meals, entertainment, and, in some cases, even beverages. By booking such a package, you'll have a clear idea of the overall cost upfront, making budgeting a breeze and preventing any financial surprises.
Spectacular Destinations:
Cruising is not just about the ship; it's about the destinations you'll visit along the way. These New Year's cruises offer the opportunity to ring in the New Year in some of the most breathtaking and exotic locations around the world. Whether it's the Caribbean, Mediterranean, or even a round-the-world journey, you'll be able to explore multiple destinations in a single trip. Picture yourself sipping champagne on a tropical beach as the clock strikes midnight, and you'll understand the allure of these cruises.
Vibrant Entertainment and Parties:
If you're in the mood for a party, look no further. Adults-only New Year's cruises are renowned for their lively and exhilarating celebrations. From themed costume parties to dazzling firework displays, there's never a dull moment on board. You can dance the night away at stylish nightclubs, attend live shows and performances, and even test your luck at the onboard casinos. These cruises create an unforgettable party atmosphere that guarantees a New Year's Eve like no other.
Adult-Oriented Activities:
These cruises are designed specifically for adults, meaning you won't have to worry about children running around or splashing in the pool. Instead, you can enjoy a serene and tranquil environment where you can unwind and socialize with like-minded travelers. Relax by the pool, engage in wellness activities, or join a cooking class – the options are endless. The absence of children ensures a peaceful and serene atmosphere that adults crave.
Forge Lasting Connections:
An adults-only New Year's cruise offers a unique opportunity to meet fellow travelers from various backgrounds and cultures. The shared experience of celebrating the New Year on the open seas can lead to lasting friendships and connections. You can expand your social circle, network with interesting people, and create memories that you'll cherish for a lifetime.
Booking an adults-only New Year's cruise is a fabulous way to bid farewell to the old year and welcome the new with open arms. The luxury, comfort, and all-inclusive packages make it a hassle-free experience, and the stunning destinations provide an unforgettable backdrop for your celebrations. Whether you're seeking a vibrant party atmosphere or a more relaxed environment, these cruises offer something for everyone.
So, don't hesitate to embark on an adults-only New Year's cruise and make this upcoming New Year's Eve a memorable, stress-free, and utterly enjoyable experience.
Need travel ideas view our hosted group trips: https://jektravelsllc.com/all-trips